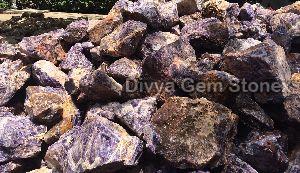 Violet in color, Amethyst is a kind of quartz that is majorly used to craft jewelry. Ancient Romans and Greeks had a belief that this semiprecious stone can avert intoxication and thus, they typically used Amethyst to make drinking vessels.
The mesmerizing aesthetics have led to many uses of Amethyst that is to say beyond jewelry. Nowadays, Slabs made from Amethyst have become quite popular and the reason behind their popularity is exceptional exquisiteness and innate characteristics. Amethyst Stone Slabs are extremely hard and exhibit excellent wear-resistant properties. Generally varying from transparent to translucent, they are the perfect construction materials to accentuate the décor of any interior be it the house or office.
Hardness:
The hardness of Minerals and Gems is measured on Mohs scale. Talking about the hardness of Amethyst, it rates 7 on Mohs scale which is pretty good. Amethyst's ranking of 7 on Mohs scale means products made from it are durable and long lasting. Evidently, if you are planning to install Amethyst Stone Slabs in your house or office, then go for it without having any second thoughts.
Stability:
The color of certain types of Amethyst Stone Slabs can fade out with prolonged exposure to intense sunlight. Besides, abrupt changes in the temperature can be the reason of cracks in Amethyst Stone Slabs. Also, fluids and acids such as ammonium fluoride, hydrofluoric acid and alkaline solutions can cause damage to these Stone Slabs. Thus, it becomes a must to buy quality Amethyst Stone Slabs only and also install them carefully i.e. in areas where they won't be exposed to direct sunlight for long period of time.
Cleaning:
The best thing about Amethyst Stone Slabs is that like any other Precious or Semi Precious Stone Slabs they too don't call for extreme care. They can be easily cleaned with warm soapy water. As well, you can also mop the Amethyst Stone Slabs on a daily basis and maintain their luster for as long as you want.
If you are looking for premium range of Amethyst Stone Slabs then make contact with Divya Gem Stonex. Counted amidst the leading Amethyst Slab Suppliers in Rajasthan, the company provides Amethyst Light Backlit, Amethyst Light Regular, Amethyst Medium Backlit, Amethyst Medium Regular and several other variants to choose from. It is also reckoned for its beautiful range of Gemstone Slabs, Semi Precious Stone Slabs, Crystal Stone Slabs, Gemstone Slices, Pebble Stone Sink, Quartz Stone Slabs, etc. Visit http://www.divyagemstonex.com to know more.